Triban RC520 Gravel (2020)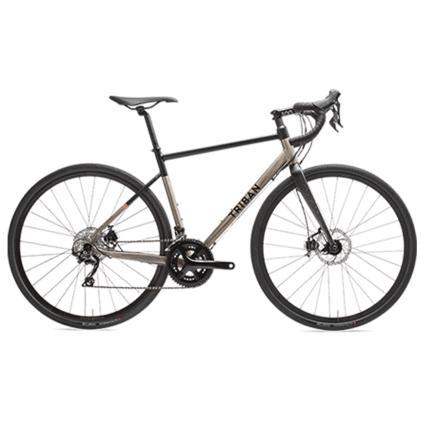 Welcome to the after-sales service page for your Triban RC520 Gravel bike. It boasts the same technical features as the RC520, but with a few key differences that make it very versatile and more suited to gravel riding, such as its 35 mm tubeless tyres and its wider handlebar. It's perfect for getting off the beaten track. Its two-tone paintwork gives it a unique look.
To help you assemble your bike, take a look at our video tutorial! When mounting the stem, the screws that hold the handlebar to the stem should be tightened to 6 Nm in an "X" pattern. Check it out now.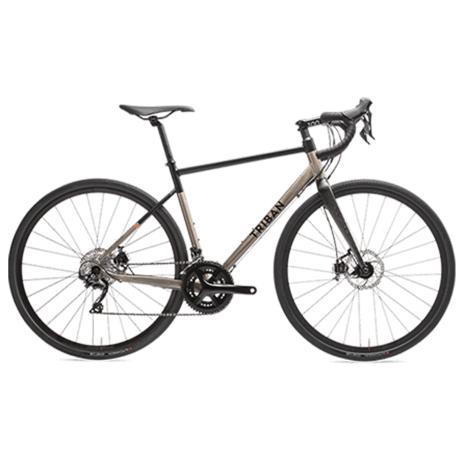 Adjusting the front derailleur
Adjusting the rear derailleur
Find all the info you need to keep your bike in good shape
Step 1: Degrease it Step 2: Clean it Step 3: Lubricate it To find out more, click the link below:
What should you check before a bike ride?
In the article below, you'll find all the checks to be performed before any bike ride:
What is the right tyre pressure?
The tyre is the only part of your bike in contact with the floor, so it's important to minimise the risk of losing grip. This means keeping your tyre at the right pressure. Find our tips here: 
How to tighten your seat post
To set your saddle correctly, it's important to fasten your seat post properly. A loose seat clamp runs the risk of your saddle dropping during your ride. On the other hand, if you tighten it too much, you might crush your seat post and therefore damage your bike.    The best way of tightening your seat post is to use a torque wrench. We recommend tightening to 6 to 7 Nm.   Be careful not to exceed the maximum height shown on the seat post.
How to mount tubeless tyres
Before starting to fit your tyres, make sure your wheels are tubeless ready.  Follow our tutorial for mounting tubeless tyres.
Riding with worn tyres comes with risks: Loss of grip, Exposure to punctures. In this article, we're going to help you avoid a puncture.
When to change your brake pads
To know whether your pads are worn, you'll need to check the thickness of the brake pad lining. If it's less than 0.5 mm, you should change them to prevent your brakes from becoming less effective.
You're sure to find the answer to your questions in the FAQs
Are your pedals broken? Do you want to swap your pedals for clipless ones? Follow our tips. Please note that the screw thread on the left pedal is the other way around. You therefore screw this pedal on anticlockwise. The right pedal has a normal thread.  Make sure to use the correct tool to remove your pedals as you will need to use some force to unscrew them.
CHANGING YOUR HANDLEBAR TAPE
Over time your handlebar tape will get worn, so it's important to change it now and then.
If your disc is noisy:  - Check that your wheel is properly centred. To do so, undo the screw then re-tighten it.  - Check that your calliper is set properly. - Check that your brake pads aren't worn. - Check the tension of your brake cables.  
YOUR BIKE ISN'T BRAKING WELL
If you notice that your brakes aren't very effective, there are several things you can do:  - Clean your disc using a brake degreaser. - Check that your brake pads aren't worn. - Check that the cable tension is OK.
HOW TO CHANGE YOUR BRAKE CABLE AND HOUSING
Do you need to change your brake cable and/or housing? Follow our tutorial.
If your gears are skipping, you should check:  - Whether your drivetrain is worn. - The tension of the cables. - That the derailleur hanger isn't bent. After that, adjust the derailleur.
THE DERAILLEUR HANGER IS BROKEN OR BENT
HOW TO CHANGE YOUR CASSETTE
Worn drivetrain? Want to change the number of sprockets on your cassette? Watch our tutorial to find out how to change your cassette. Please note: the maximum cassette size for this bike is 11 - 34.
HOW TO CHANGE YOUR CHAINRINGS
Are your chainrings worn? Do you want to change the number of teeth? It's easy to change your chainrings. To do so, simply use an Allen key to undo the bolt that holds the chainrings on. Then install the new chainrings. On this bike, the minimum chainring size is 34t.
HOW TO CHANGE YOUR DERAILLEUR CABLE AND HOUSING
Do you need to change your derailleur cable and/or housing? Follow our tutorial.
You can do all of the procedures described below yourself or you can get your local Decathlon workshop to do them for you. For more information about the services the workshop offers, please click the link below.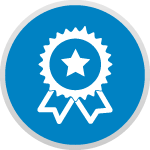 TRIBAN guarantees the frame, handlebar and stem of your road bike for life (in normal conditions of use). The guarantee for other parts is two years.   As soon as you start using the bike, some components will move slightly. Download our manual to see the full instructions and warranty.