TRIBORD 2/3 PERSON INFLATABLE KAYAK ORANGE 2015/2016
Designed for occasional kayak touring, for 2 or 3 people, on calm water  BENEFITS WEIGHT LIMIT
For 2 to 3 people, up to a maximum of 230 kg (507 lbs). EASY TO INFLATE / DEFLATE
Inflate in 10 minutes using a double-action hand pump to 1.5 psi (0.1 bar). STABILITY
Side tubes and a wide inflatable floor for good stability. GLIDE PERFORMANCE
The patented bow shape gives the kayak good glide performance. 3 fins. USER COMFORT
Raised seat for comfort when at rest and when paddling.
This video shows you how to inflate and store your Itiwit inflatable kayak
Watch the video tutorials to find out how to repair or replace a bladder or straighten a fin rail.
REPLACE A SIDE BLADDER

REPLACE A FLOOR BLADDER

REPAIR A HOLE IN A BLADDER

REPAIR THE BOTTOM OF THE KAYAK

STRAIGHTEN A FIN RAIL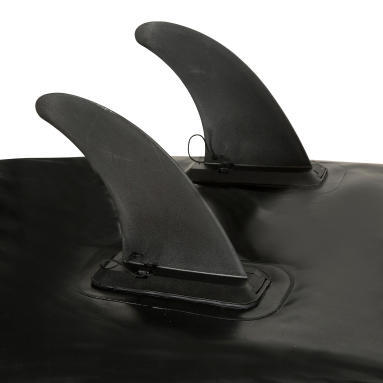 Need spare parts for your Itiwit kayak?
PLEASE NOTE: To replace the floor bladder, you will need to order the one for the 2017 to 2020 models. You will also need to replace the fabric floor with a more recent model with seat covers because the rip-tab system changed in 2017.
TECHNICIANS TO REPAIR AND MAINTAIN YOUR EQUIPMENT
Check out our services* to maintain or repair your kayak or stand-up paddle board. 
*Our prices include labour only (excluding parts) and may vary between stores. If the store cannot provide a service on the spot, the products are sent to the nearest regional workshop, which may add a surcharge to the prices shown on the internet. Please contact your Decathlon store for a quote. 
KAYAK BLADDER REPLACEMENT
Designed to replace the bladders of your kayak.
Designed to replace stand-up paddle board valves.