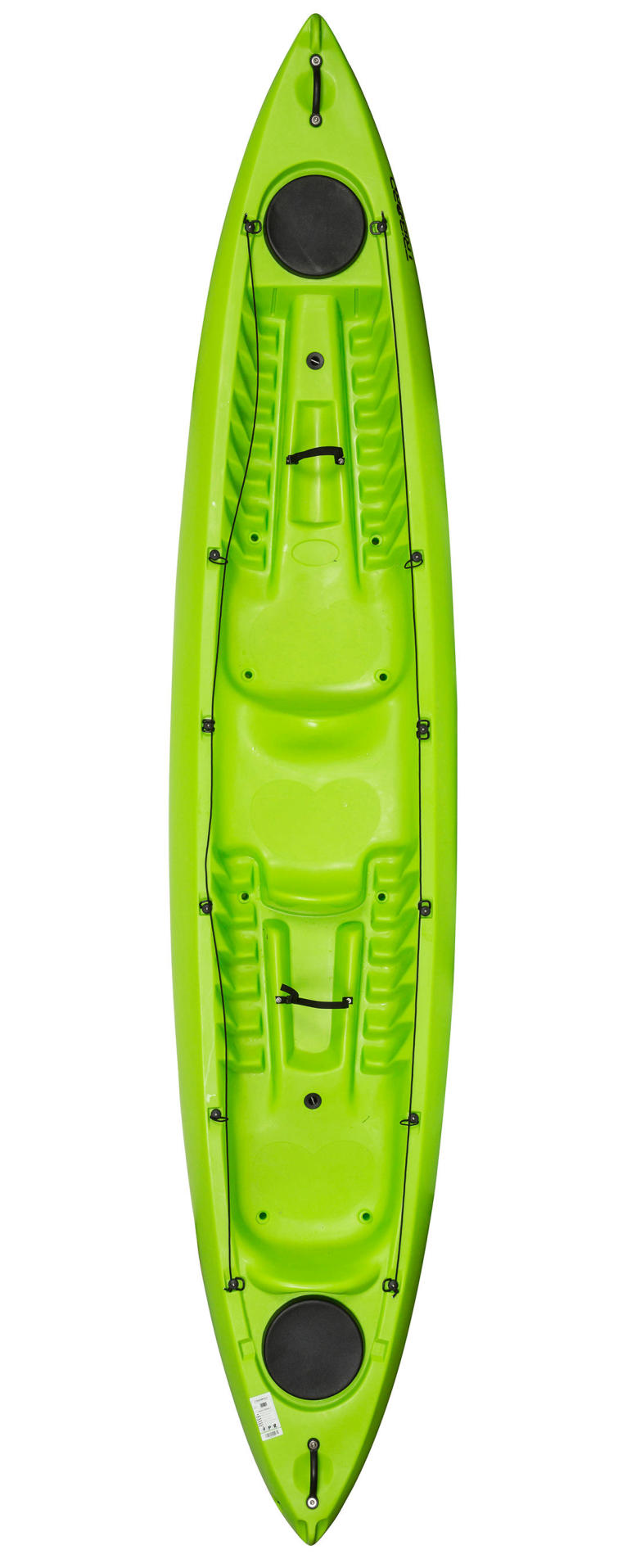 TRIBORD RK500-2 RIGID TOURING KAYAK 2 ADULTS AND 1 CHILD - GREEN
Designed for Intermediate paddlers (2 adults + 1 child) for touring on lakes, rivers and in calm seas
PRODUCT BENEFITS
VOLUME
For 1 to 3 persons (2 adults + 1 child) up to a limit of 240 kg (529 lbs).
STABILITY
Very stable craft thanks to its volume. Self-draining and insubmersible.
GLIDE PERFORMANCE
Good directional control thanks to the pronounced keel. Approved for sea touring
USER COMFORT
3 preformed seats.