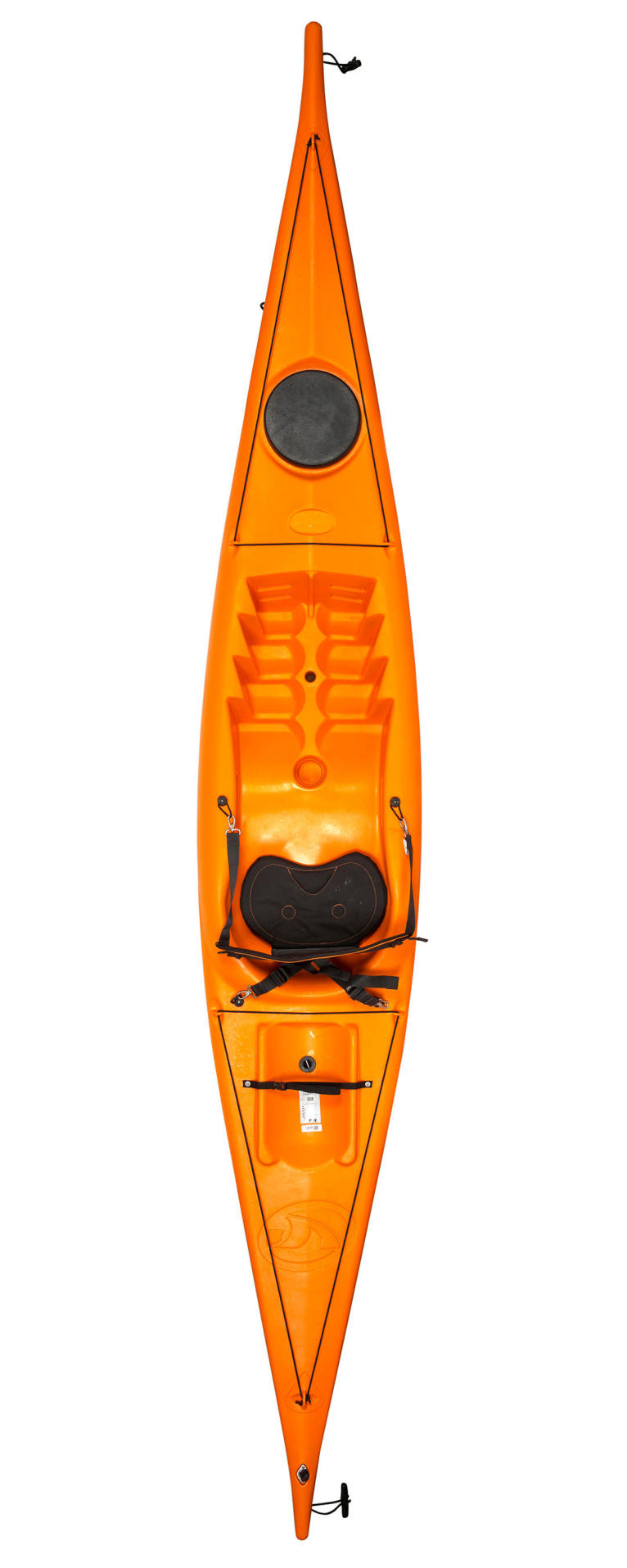 RK500-1 RIGID 1-SEAT TOURING CANOE-KAYAK ORANGE
Designed for Regular kayakers touring on lakes, calm rivers or at sea. Approved for sea touring beyond 300 m.
PRODUCT BENEFITS
VOLUME
Max. load 120 kg (264.55 lbs).1-seater
GLIDE PERFORMANCE
Directional hull makes it easier to stay on course and gives a smooth glide.
STABILITY
Good stability for touring use. Unsinkable and self-bailing.
USER COMFORT
Comfortable adjustable seat included. Built-in footrests.