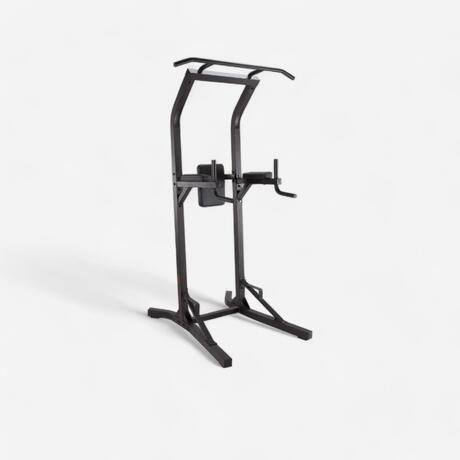 Year of commercialization: 2018
Designed for weight training: a bodyweight rack for a full body workout
Multiple bodyweight exercises. Exercises: wide or narrow grip chin-ups, dips, push-ups and leg lifts.
USER BENEFITS :
- Versatility: Tractions (3 types of grips), dips, abdominal, Roman chair, sheathing, etc...
- Strength: Ultra resistant, supports a load of 150 kg, can be weighted.
- Ease of use: Easy access to traction from its two foot steps
- Adjustable: Backrest adjustable in height for greater comfort when using a Roman chair.
- Adhesion: Adherent handles.
- Stability: Rigid and stable structure