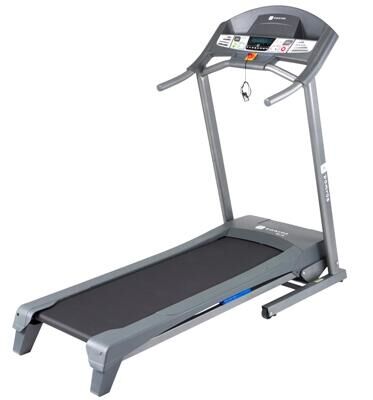 TC 3
Year sold: 2015

Designed for running at home. An easy-to-use treadmill for starting a physical activity again, keeping fit and burning calories. Regular use of up to five hours per week.

BENEFITS:

VERSATILITY: Lets you walk or run at up to 14 km/h with an incline of 0 to 10%.

USER COMFORT: Treadmill length designed for running: 41 x 127 cm.

COACHING: 8 training programmes and 4 fitness functions.

CUSHIONING: Supple wood running deck for good cushioning.