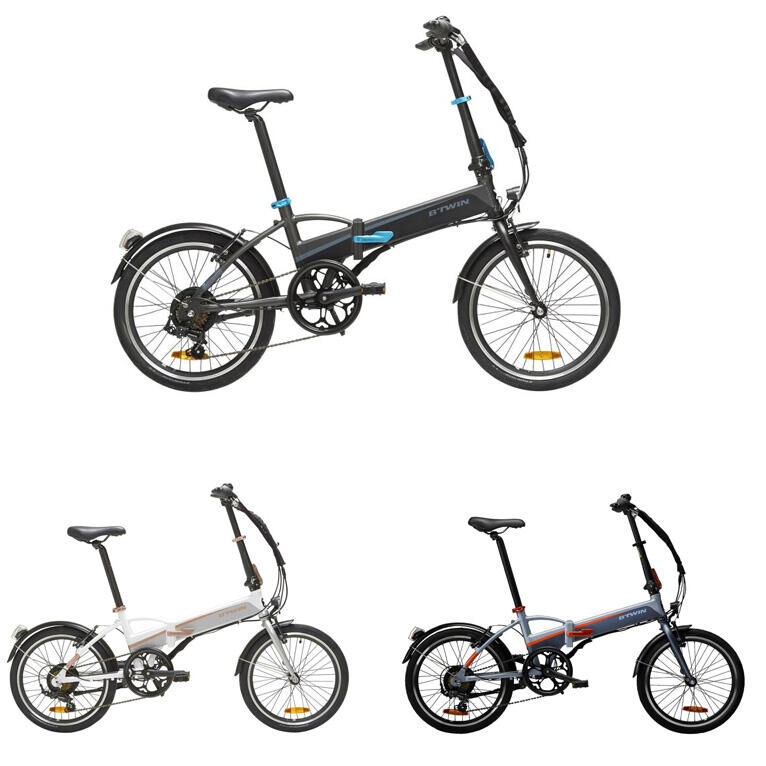 Ref: 8500548, 8500547, 8563418
TILT 500E ELECTRIC BIKE
In stores: 2018

The TILT 500 E is designed to go with you on buses and in cars, motorhomes and lifts and to take up as little space as possible.

Looking for an electric bike that's easy to carry around? The TILT 500 E fits into the boot of your car and can go wherever you go.

 

ADVANTAGES:

> EASY TRANSPORT: Ride, fold, carry, store: make the transition from pedestrian to cyclist in just 15 seconds.

> VERSATILITY: With electrical assistance, there are no limits to where you can go and the fun you can have.

> COMPACT DESIGN: Size when folded: L/H/W: 80 x 72 x 43cm.~
Size when unfolded: L/H/W: 150 x 103 x 45cm.

> CYCLING COMFORT: Ergonomic grips and saddle, height-adjustable stem.

> B'TWIN LIFETIME WARRANTY: B'TWIN offers a lifetime warranty on the frame (excl. hinge), stem and handlebar.