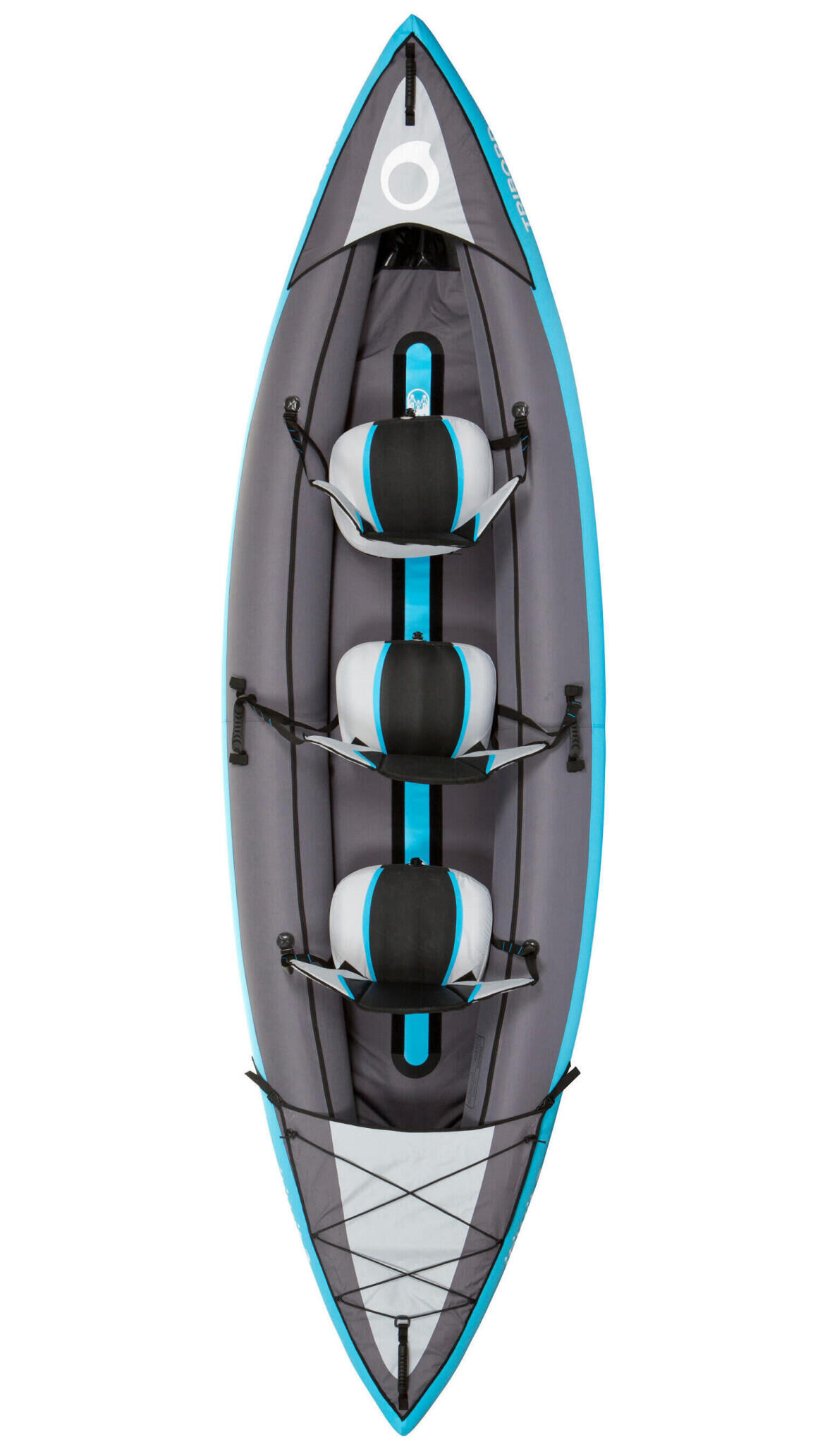 TRIBORD 2/3 PERSON INFLATABLE KAYAK BLUE 2015/2016
Designed for occasional kayak touring, for 2 or 3 people, on calm water BENEFITS WEIGHT LIMIT~
For 2 to 3 people, up to a maximum of 230 kg (507 lbs). EASY TO INFLATE / DEFLATE~
Inflate in 10 minutes using a double-action hand pump to 1.5 psi (0.1 bar). STABILITY~
Side tubes and a wide inflatable floor for good stability. GLIDE PERFORMANCE~
The patented bow shape gives the kayak good glide performance. 3 fins. USER COMFORT~
Raised seat for comfort when at rest and when paddling.