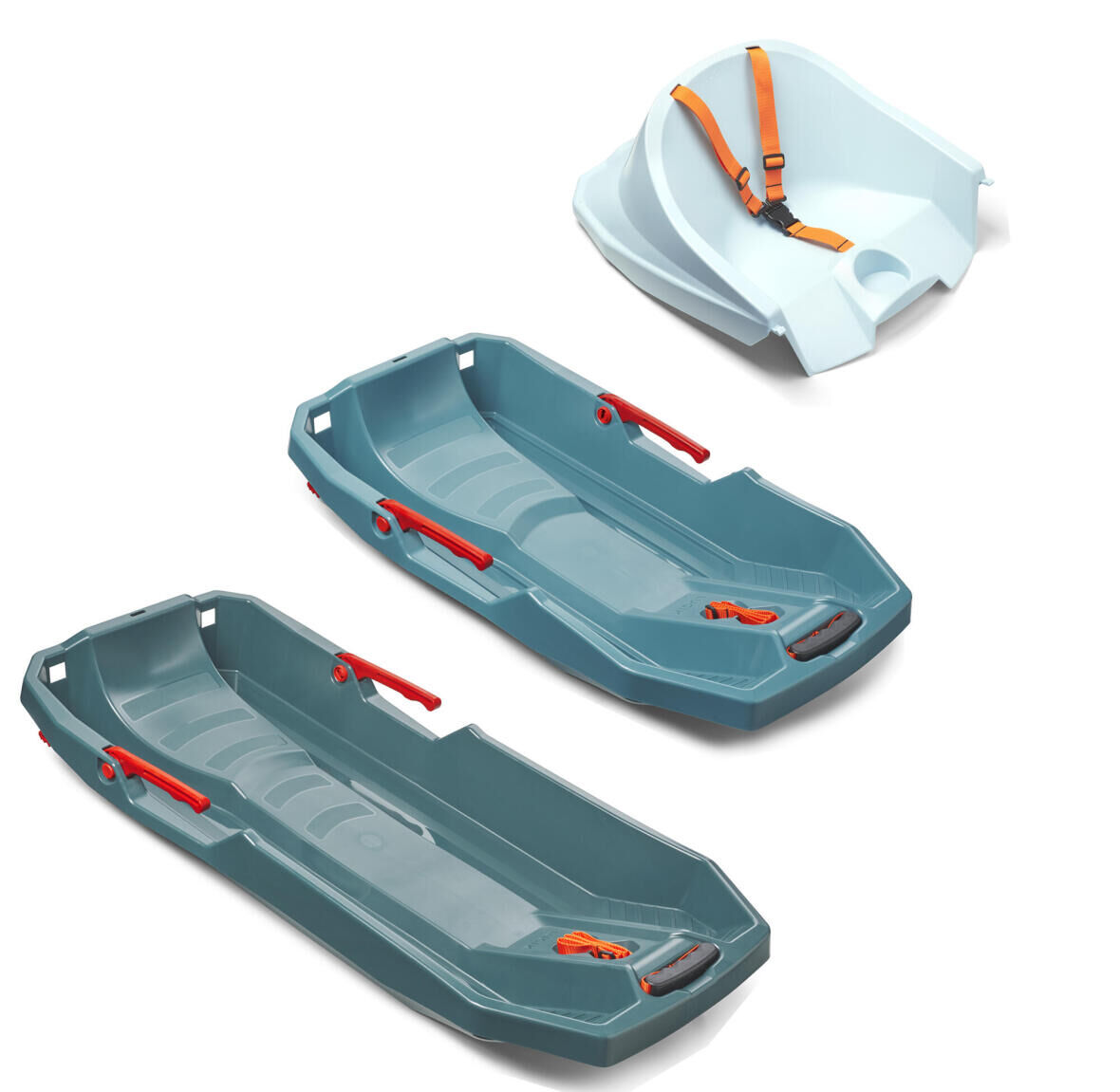 Ref: 8553500, 8546700, 8546705
Trilugik Sledge
HAVE YOU BROKEN YOUR SLEDGE? DON'T THROW IT AWAY!

Did the brakes not withstand the descent? Is the strap damaged or lost after your last winter holiday? DECATHLON SLEDGE gives you the option of repairing your sledge with available spare parts and help from tutorials. Why throw away the entire sledge when it's easy to repair it?

DECATHLON SLEDGE encourages sledge repair as part of its ecological approach. With help from step by step videos and texts, you will rediscover your sledge in a new light ready to descend the snowy slopes.

You'll have everything you need for sledge repair with the sledge tutorials.

Our TRILUGIK sledges comes with a 5 year guarantee so you can return the product to us if it's faulty or broken. However, if you like a bit of DIY (or not), the brake, the strap, or any other sledge spare parts are available to anyone. Our spare parts are available online at www.decathlon.co.uk.