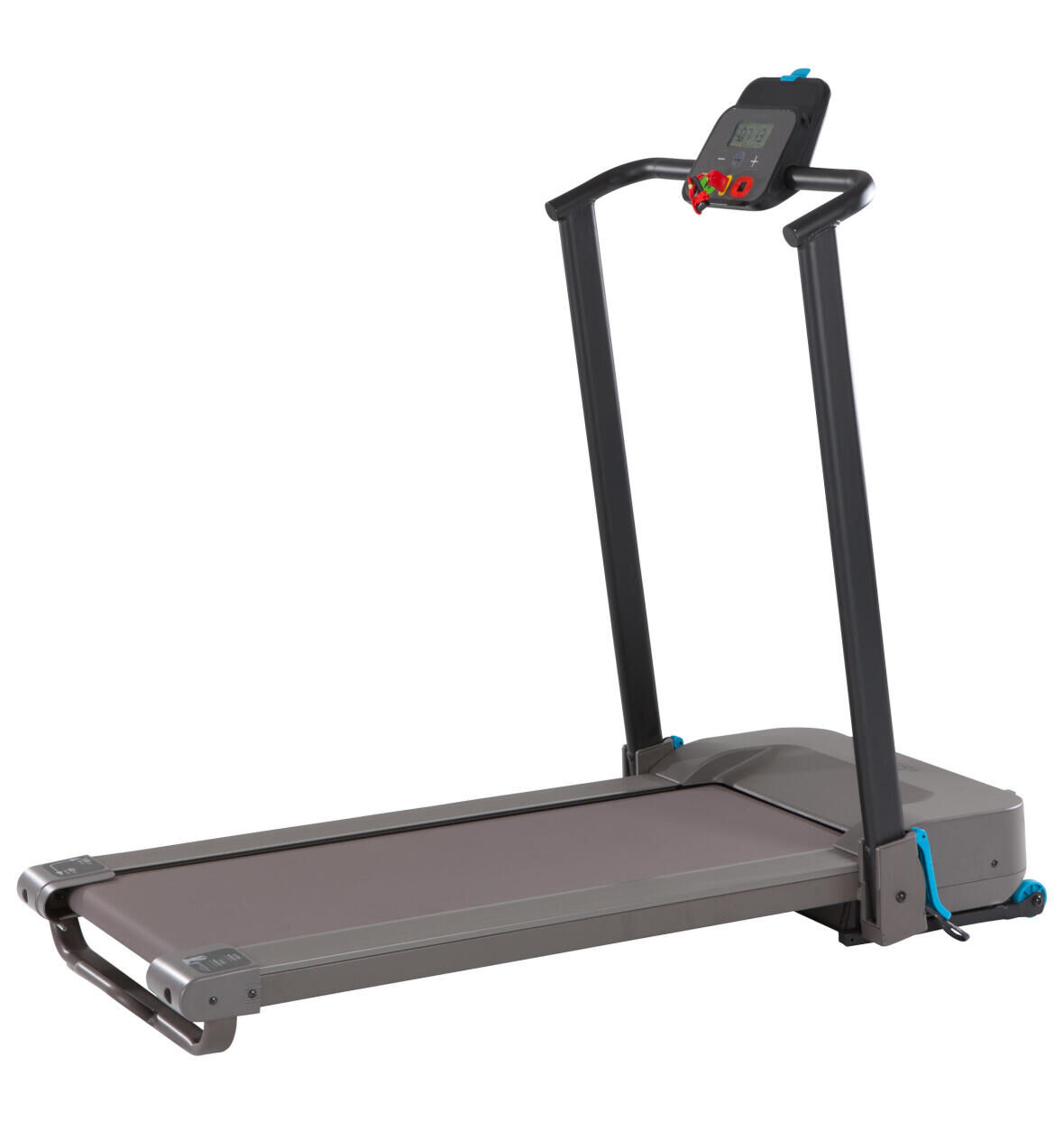 WALK500
In stores: January 2019

Designed for treadmill walking at home.

Looking for a motorised walking treadmill that's easy to use? 

This model can go up to 8 kph so you can choose the pace that will help you reach your goals and work your cardio.

 

ITS ADVANTAGES:

VERSATILITY: Walk at your own pace without an incline with a maximum speed of 8 kph.

USER COMFORT: Walking surface is 40 cm wide by 1 m long for comfort.

COACHING: Track your time, distance, calories, speed and step count.