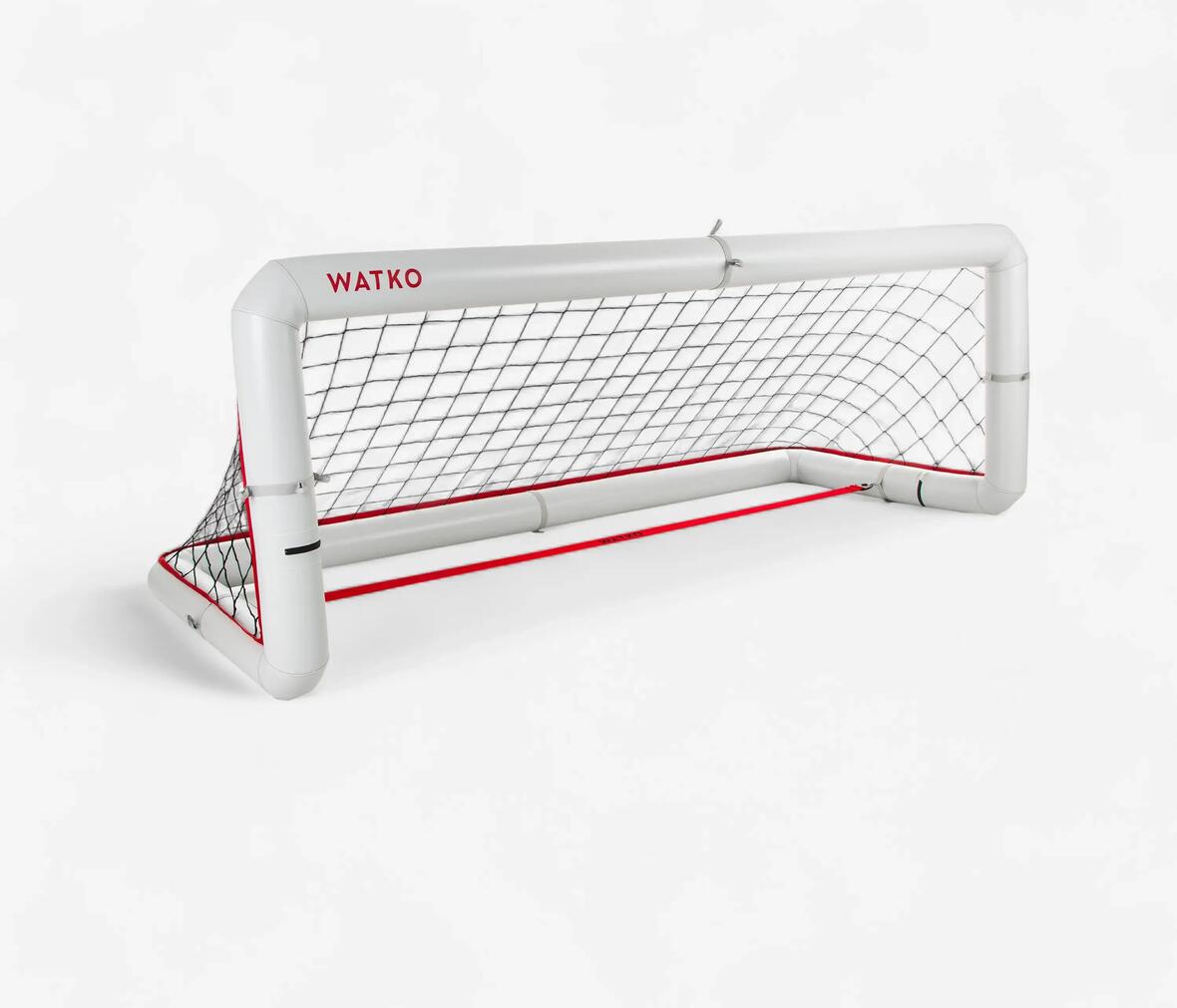 WATGOAL INFLATABLE WATER POLO CAGE 2.15M X 0.75M
Designed for the confirmed player or the team looking for a light and compact goal for practicing water polo.

Inflatable water polo cage, light and rigid, easily storable and transportable for practice in a swimming pool, lake or sea.

Official dimensions for players under 13 years old.

The goal is 215cm wide with a height of 75cm or 90cm. In 215 x 75 cm configuration, it complies with the official dimensions for categories U9 (under 9 years old), U11 and U13.
The shape of the posts is circular with a diameter of 12cm.
Please note, the age groups in each category may vary depending on the country.
The goal allows you to play on 2 distinct heights of 75cm or 90cm by overturning the goal and moving the tension strap located at the base of the goal.