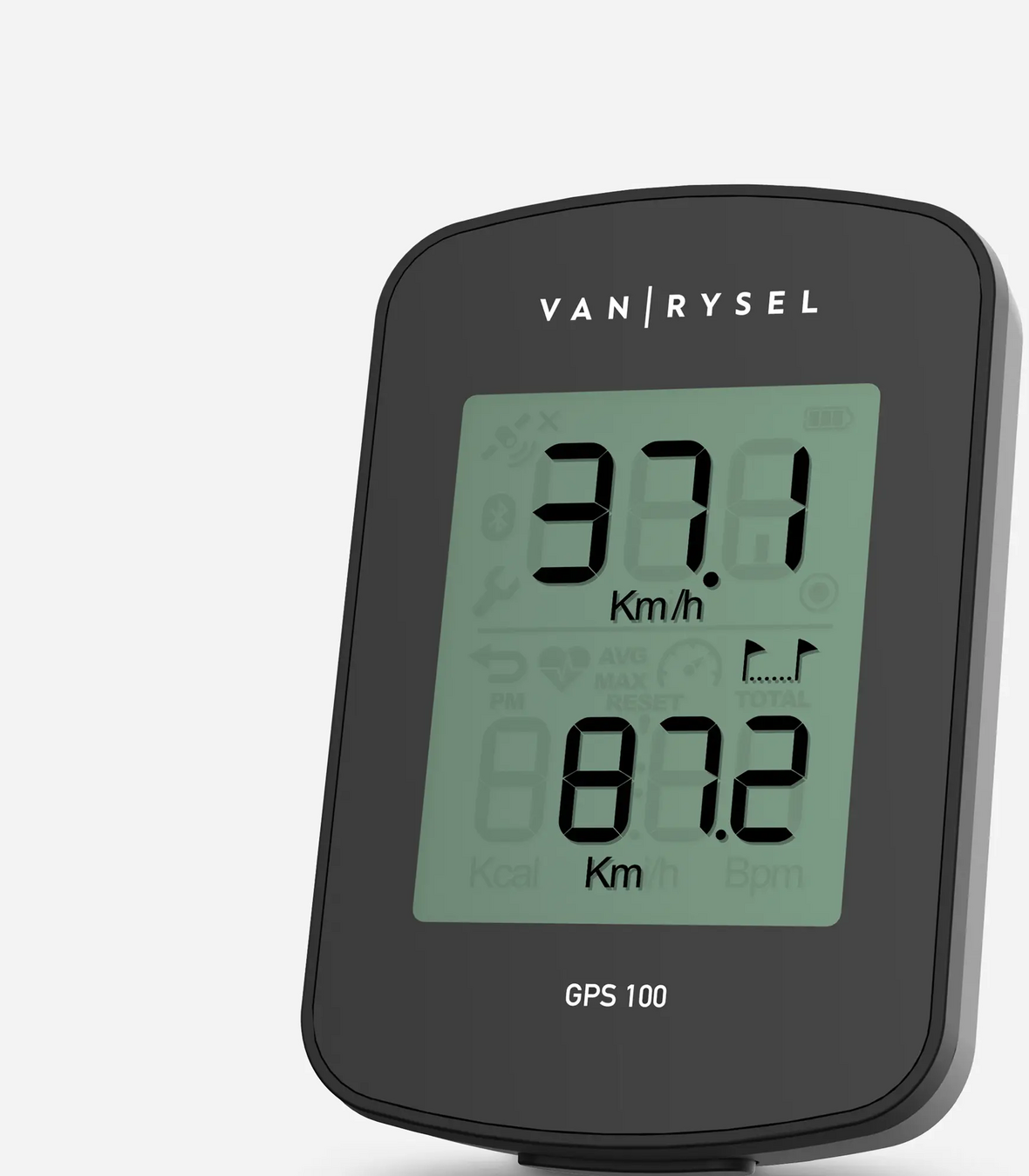 VAN RYSEL GPS 100
The VAN RYSEL GPS 100 is connected to your phone using the DECATHLON CONNECT application.
To discover and download DECATHLON CONNECT, click here.

Please note: we are continuing to improve the firmware of the bike computer, so the model you just purchased may not be up to date.
If an update is available, you will be informed in the APP by a red dot on the Settings menu icon.