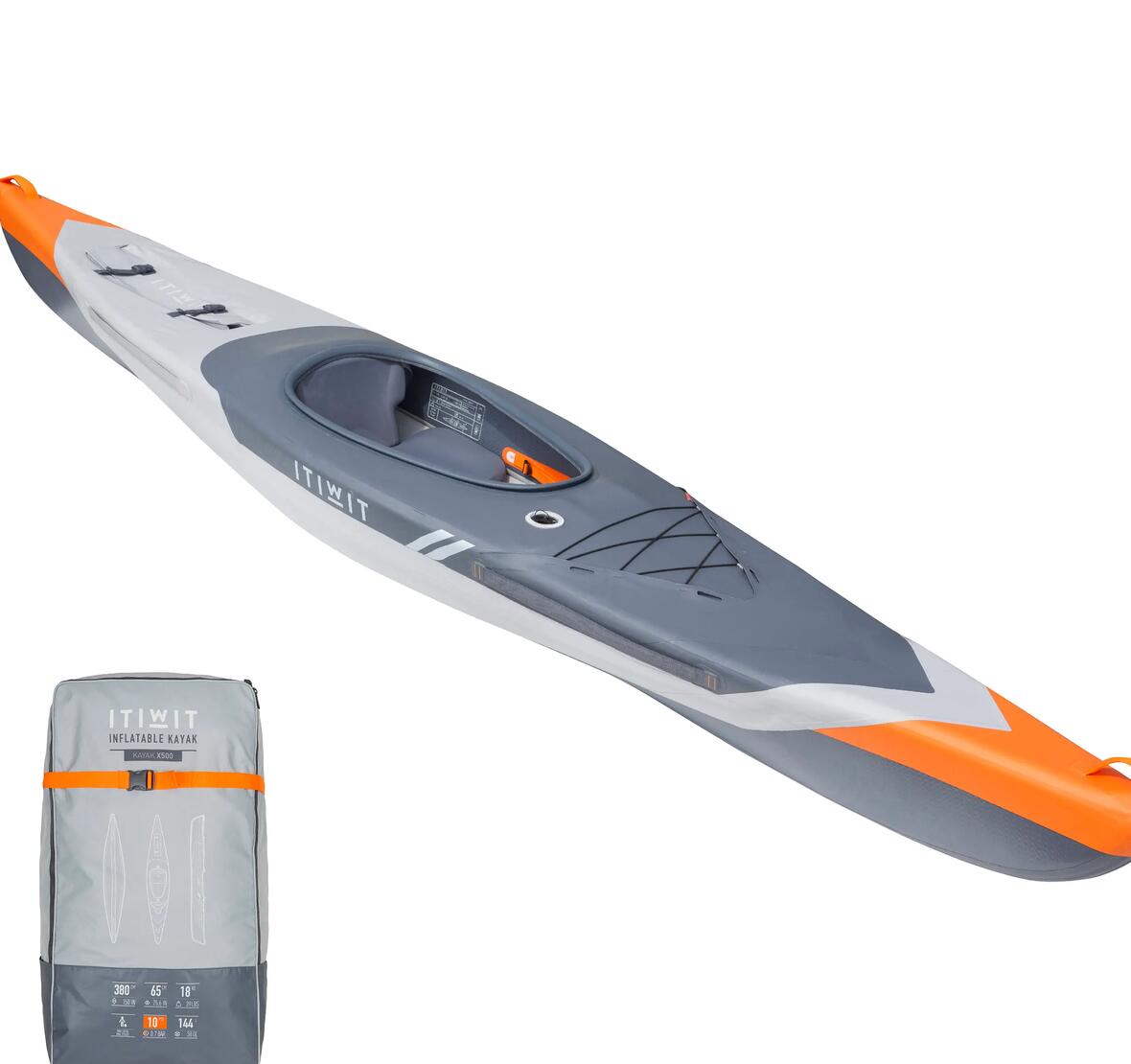 INFLATE AND STORE
Designed for intermediate kayakers touring for the day on lakes, calm rivers or in calm seas. Approved for sea touring beyond 300 m.

HIGH

CAPACITY
For 1 person weighing up to 115 kg. Two storage areas.

EASY TO INFLATE / DEFLATE
Inflate in 3 minutes using a double-action hand pump to 10 psi (0.7 bar).

ADAPTABLE TO BODY SIZES
Adjustable footrests in the cockpit area.

GLIDE PERFORMANCE
Pinched hull shape and defined keel line thanks to the V-shaped bottom.

A COMFORTABLE SEAT
Dual-density foam seat.

VERSATILE
Spray deck-compatible coaming for all-season kayaking.

STRENGTH
Reinforced drop-stitch material in high-impact areas.

QUICK-DRY
No textile parts. Waterproof material.